So this year Shutterfly is offering 50 free holiday cards for those that blog about their promotion.  So those of you that are fellow bloggers this is a great opportunity to save some money this Holiday season and earn some awesome Christmas cards.  If you would like to be apart of this promotion just follow this link.  Bloggers Get 50 Free Cards From Shutterfly.
I thought I would start by listing a few of my favorite cards.  After really looking through all the cards,  I am going to have a hard time choosing. They really offer so many styles there is something for everybody!  I love that there cards are on nice cardstock paper.  I think it really adds such a nice finished look. 
I love these cards above because it lets you show off  multiple pictures.  If you have a large family or if you are like me and can't decide which of your kids cute pictures to choose from then this card is for you.  They are folded cards so it also lets you add more text inside and plenty of room to add a note if you want.
I wanted to highlight this particular card because I know many of you like to include a letter.  This card is perfect for highlighting those special moments of the year.  I also love the more modern look  this card offers with the turquoise and red.
I love this card because I think it is just classic and elegant.  It would show off a nice family picture perfectly.  I love the red pattern and the classic font.  This is defiantly in my top choice!!
Check out more holidays cards here. Shutterfly Holiday Cards
For those of you who have never done a photo book this is a must for any occasion,  but a must for the holidays.  They make the perfect gift for parents and Grandparents.  Shutterfly offers many different styles and sizes so you can customize it to fit you needs.  Since everything is done online it makes it easy to work on it a little at a time.  My sister in law and I worked on one together for our parents.  Since  she lives out of state I just shared my login info with her and she added her pictures from her house and then I added my pictures from here. It was so easy to work on it together even though we were miles apart.  Follow the link to start working on your photo book this Christmas.   Shutterfly Photo Books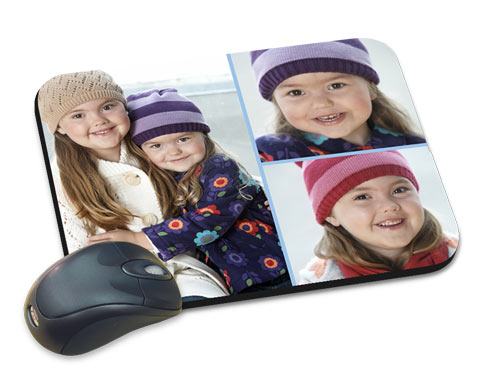 Who doesn't know someone with a computer.  I love the mouse pads form Shutterfly because it is creative but practical gift.  What Grandparent wouldn't want to look at their adorable Grandkids every time they get on they computer.  My dad likes any excuse to show off his Grandchildren at the office.  Shutterfly Mouse Pads
So this Christmas make Shutterfly apart of you holiday shopping and you won't be disappointed!! www.shutterfly.com